MUSIC COLLABORATION-FRENCH LANGUAGE
It is my great pleasure to invite you to unique musical performance which is an integral part of the concept of my ongoing exhibition ABSOLUTE IDEALISM.
The ROKAMBOL band from Zagreb will perform musically the poem "Ode to Humanity" (TAB_LETTER project by MOON) in FRENCH language in experimentally-transcendental-energetic acoustic manner and a singsong recital of the same text.
Jelena Rajcevic – percussion, vocal
Marko Rukavina – contrabass
Miro Manojlovic – vibraphone
Niksa Marinovic – guitar, vocal
Tena Novak – violin, vocal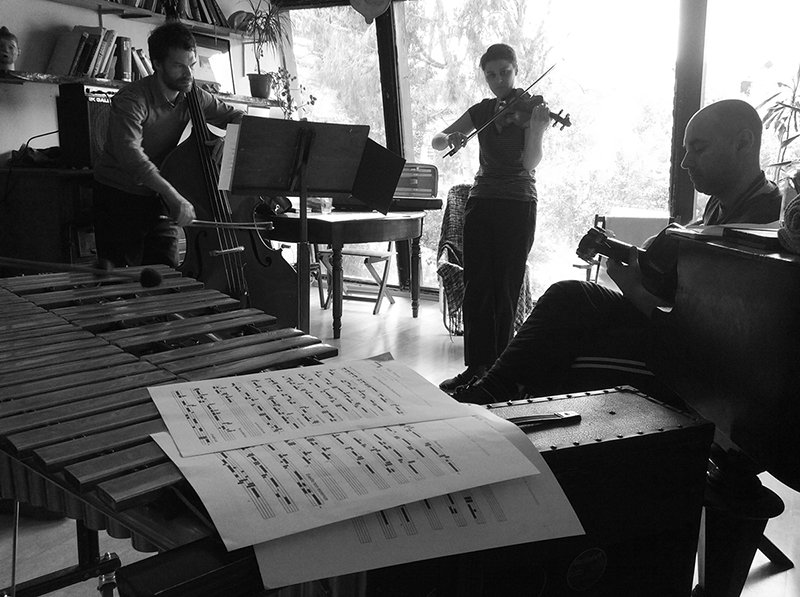 _
Ode à l'Humanité
–
Oooooh, Homme où vas-tu ?!
Sans ton âme tu es détourné sur le chemin de l'obscurité et des forces sans valeur,
Vers le crépuscule qui est né de l'obscurité.
Reçois cette voix et éveille-la dans ta Psyché
Reviens en toi-même, dans ton Essence, dans ton Univers.
Oui, je te parle
M'entends-tu ?
M'entends-tu ?
Éveille ton essence et ramène-la dans l'équilibre, dans l'Unité.
Tu fais partie du Nombre d'or, tu es la chaîne entre le Ciel et la Terre.
Oui, Homme, je Te parle.
Author: Martina Zelenika MOON, 2012
_